Deer and Wild Boar Hunt, Lucas Cranach the Elder, 1544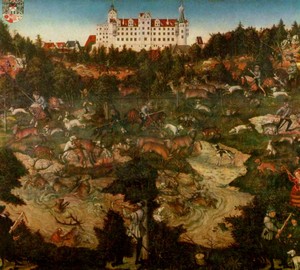 Description of the picture:
Deer and wild boar hunting – Lucas Cranach the Elder. 1544. Wood, oil. 114×175
In one thousand, 500, eight Cranes was sent on a diplomatic mission to the Netherlands to the Holy Roman Emperor Maximilian I. After that, he turned back to painting, began to work in different genres, painted altars for Saxon churches, painted paintings on biblical themes, and created mythological compositions and genre scenes. The presented work relates to the mentioned period of the master's work. The multi-figure work depicts an excellent hunting scene, in which both men and ladies are participants. The heroes are dressed in chic outfits, their poses are a bit theatrical, they feel a passion for hunting and a thirst for rich prey.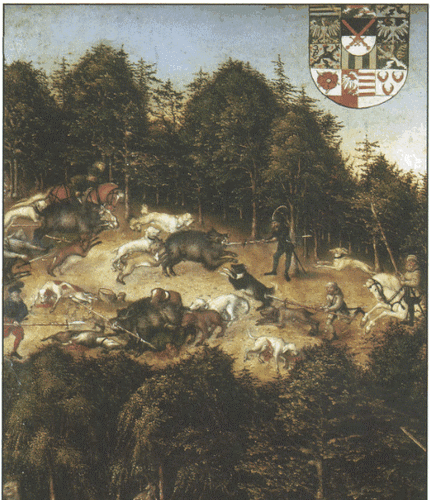 "