Self portrait with family, Otto van Veen, 1584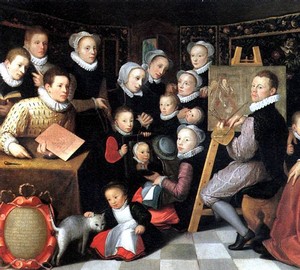 Description of the picture:
Self portrait with family – Otto van Veen. 1584. Oil on canvas. 176×250 The Flemish painter Otto van Weyen (1556-1629) worshiped the art of the Italian Renaissance and in his own work, especially in religious compositions, tried to follow his commandments.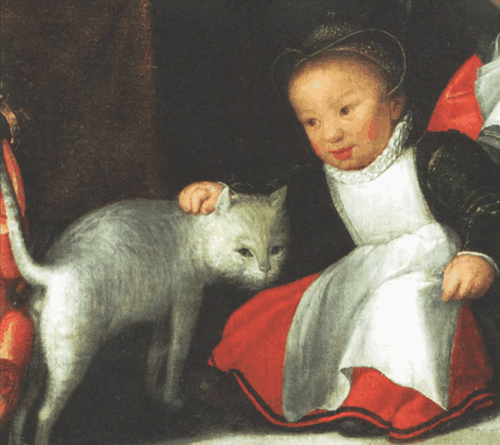 Portraits of the artist's brush are distinguished by a realistic manner. In this Louvre work, his countless family is represented. He himself sits in front of an easel with unfinished work, and around are relatives – men and ladies with sparkling white starch collars that stand out on black clothes. All the ladies, regardless of age, are depicted with snow-white caps on their heads."