Equestrian portrait of Francis I, Francois Clouet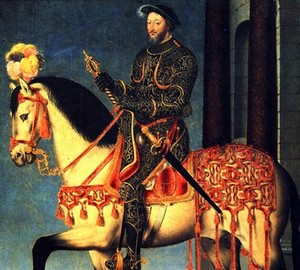 Description of the picture:
Equestrian portrait of Francis I – Francois Clouet. Around 1540. Oil on canvas. 27.5×22.5 Francois Clouet (circa 1516-1572), a court painter of several French monarchs, left behind many portraits of the royal people and their families.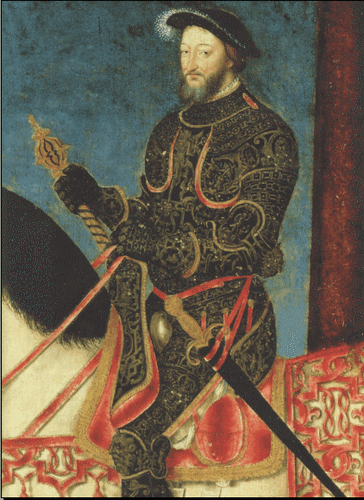 Stallion Francis I depicted here against the backdrop of a landscape that stretches far below the bottom, which makes the already powerful figure of the rider look even more stately. This memory is reinforced by the building piece with columns placed on the right. The painter paid great attention to detail: painstakingly painted a pattern on the king's vestments, and a horse harness. A narrow grin wanders on the face of Francis I, which can be seen in other images of the monarch. In general, many of the king's close associates were endowed with the same smirk on portraits of Clouet's brush, which, apparently, was supposed to emphasize the complicated, diverse nature of the person in power."